About PathPilot Hub:
PathPilot Hub is designed to allow users to become familiar with the PathPilot user interface or work on conversational designs while away from a physical machine. Virtual PathPilot instances have a 24 hour time limit to ensure that system resources are available to all users.
Files stored in the "Virtual PathPilot Files" directory will be saved even after your instance has been shut down.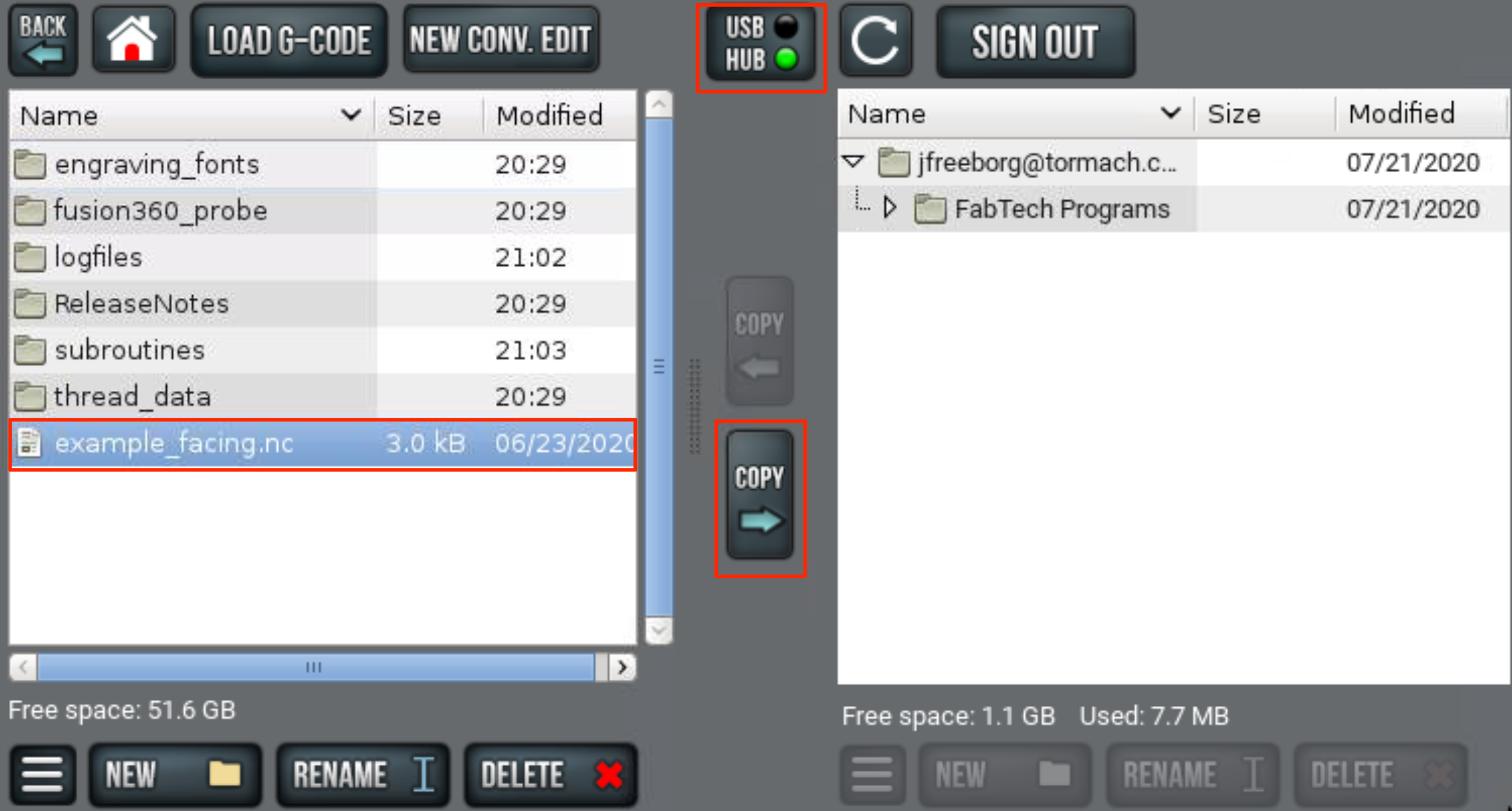 They can be used in other virtual instances or downloaded from the web interface.
Compatibility
PathPilot Hub is designed to be compatible with recent versions of the Firefox and Chrome browsers. If you have any questions or are experiencing issues with the website, email support@tormach.com
Open Source
Tormach Virtual PathPilot is built using the NoVNC HTML5 client